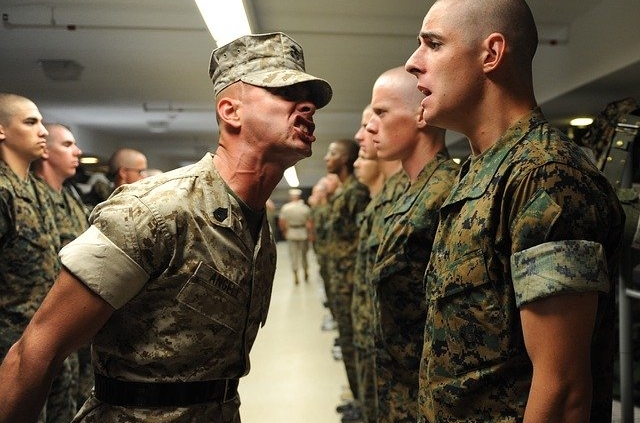 "September 9th – November 13th – Mars is on a retrograde journey through his home sign of Aries, from 28 degrees to 15 degrees.
Mars represents our ability to act and we will all notice a change in how we act. Due to Mars's war-like influence, our actions may not always be pleasant. Think, drill sergeant rough!
Mars' energetic signature is fiery, piercing, and stinging. On the positive side of Mars, acting can be extremely focused, but on the flip side, it can also be overly aggressive or even violent. Our inner warrior comes to light during this retrograde period.
There are two strong aspects with retrograde Mars in the remaining months of 2020 that deserve attention.The first of these is Mars in close proximity to Eris (at 24 degrees of Aries). Eris is now known as the Goddess of Discord so when she and Mars rub elbows, all kinds of non-harmonious or frictional energy is created.Eris has also been in tight square (more friction) with Saturn-Pluto (structural transformation). There were San Francisco fires that occurred during the few days surrounding the actual retrograde station (event) of Mars, on September 9th itself. Mars of course rules Aries and the Fire element. Retrograde Mars will contact Eris once again during the first weekend in October, when Pluto also stations to direct motion. (begins to go direct again).
A second powerful aspect, is the square (frictional) connection that happens the rest of the year between Mars (action) and Saturn (structures). These two planets make several exact mathematical aspects to each other – one is September 28th, and the final one, passing more quickly in January. The tension created by Saturn and Mars (retrograde) in a frictional connection, especially the end of September, when Saturn is also slowing its speed, is indeed a massive collision of energy.Saturn says "let's slow down and be very calculated in our dealings; let's preserve what we already have." Mars says, "no way". The resulting clash will likely forge our very being into some new shape.
Both Saturn (in Capricorn) and Mars (in Aries) are in signs that they rule, giving them the strength of titans on steroids. Saturn is going to go direct (stop moving backwards) and may be the stronger influence because whenever a planet moves forward instead of backward, it is stronger. Imagine running downhill forward rather than backward. You get the picture.
The last half of September may feel like being pinned up against a wall. We will need all the strength we can muster. Next, we have a Full Moon October 1st and it's also in Aries. Do you get the picture? There is a ton of war-like energy surfacing now and for the next month to fuel us all into a frenzy. We may feel very inflamed. Mars/Aries rules inflammation and fevers. Get a handle on your responsiveness and work to ensure that it does not become reactivity.
To add another layer of "what next?", Mercury will go retrograde October 13-November 3. Yup, you heard that correctly – right on Election Day. Mercury challenges all of us 3-4 times a year with respect to communication, transportation, electronics, and contracts.
Mars retrograde always brings the baggage of uncertainty with its hibernation (retrograde). This causes us to want to act out, but rather, we should be "acting inwardly" by thinking, preparing, planning, organizing, and marshaling our resources. Think: squirrels collecting nuts for the winter.This retrograde period will be a time for greater inner reflection. Exercise good self-care and think about areas of your life that are influenced by Mars. Plan safe and calm activities with responsible others. Act later, after the retrograde is complete in mid-November.
We will all have a lot to be thankful for when we sit down to celebrate the holidays if we take care to regulate our energy now, collect our reserves, plan accordingly, practice patience and consider a more mindful approach to daily living. If this does not sound very appealing to you as a lifestyle choice, consider making a short-term commitment until mid-November. With Saturn in the mix, discipline is being called for. We all know how well discipline can pay off, don't we Forrest? "Yes, Drill Sergeant Sir!"
https://answersthroughastrology.com/wp-content/uploads/2020/09/military-662863_640.jpg
469
640
admin
https://answersthroughastrology.com/wp-content/uploads/2020/06/BlogBanner560x315Transparent-300x169.png
admin
2020-09-15 20:52:42
2021-08-22 11:46:11
"Yes, Drill Sergeant Sir!" It's All About Mars Retrograde in Astrology